Go Back
Kingsley Schmidtke ~ GCCFSA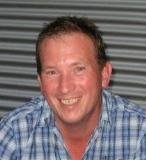 ACF Panel: 1998 (OFS), 2002 (G3)
International: No
23 Brocas Avenue
St Clair SA 5011
Phone: 0403 046 834
Mob:

Airport: Adelaide (ADL)
I received my first Burmese pet cat in 1980, whilst still in Primary school and within twelve months I started breeding Burmese under the "Lemarie" Prefix with my parents. We showed regularly and I started getting involved with the clubs and running shows. Between 1982 and 1998 I managed at least 1 cat show annually, and helped at many others. From 1986 I had my own prefix "Kasleo" and continued breeding Burmese and later British Shorthairs (with the occasional Scottish fold litter) until 1999. The next step was getting my Judging Licence, passing OFS in 1998, and BFM in 2002, to complete the national Group 3 requirements.
Due to work and life commitments I took a step back from breeding and showing in 2000, but continue my interest in Felines through Judging. I now, with my wife, share our home with a border collie/kelpie, who keeps us on the go!