Go Back
Janis Christison ~ QFA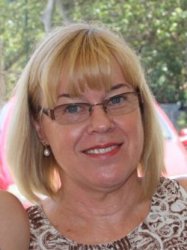 ACF Panel: 1993 (Group 1) 2001 (Group 2/3)
International: Yes

Eatons Hill QLD
Phone: 07 3264 4698
Mob: 0407 743 239

Airport: Brisbane (BNE)
Janis has always been fascinated with cats and can clearly remember her first cat Josie, a grey tabby, her constant companion as a small child. Janis entered the cat fancy in Canberra in 1976 showing a Persian neuter. Her prefix Santique was granted the same year in Canberra and she bred blue, cream and blue cream Persians for many years until moving 'home' to Queensland in 1989. In 1991 she began an Exotic programme from first generation breeding in most colours and patterns but always on a small scale. Many major awards were achieved over the years including Group 1 Cat of Year awards in 1987, 1990 and 1998, each time with a blue Persian! Janis currently has no entire cats having dedicated the last 15 years to caring for her retired show and breeding cats and now gives all her love and care to her young neuters, an Exotic and a Russian, which have brought her back to the fun of showing.

Janis gained her Group 1 judge's licence in 1991, Group 2 in 2000 and Group 3 in 2001, all with QFA Inc. and has judged in all Australian States and Territories and regularly for many Clubs all over New Zealand. In 2011 she judged in Germany and the Netherlands, in 2012 in Malaysia and in 2013 in Sweden and 3 shows in South Africa.

Janis is currently President of QFA Inc. having served as a Vice President since 2005 and has been a Tutor Judge since 1999. Janis is President and a Foundation Member (1999) of Flash Felines Inc. and is a Life Member of the ACT Longhair Cat Club which she served for many years as Vice President and Secretary.

INTERNATIONAL ASSIGNMENTS
1998 NZ, 2000 NZ 2004 NZ, 2011 Germany, Netherlands; 2012 Malaysia