Go Back
Joan Henderson ~ GCCFV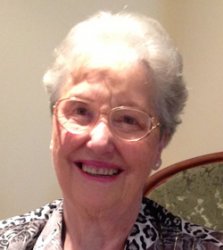 ACF Panel: Transfer 2014
International: Yes
14 Forest Court
Templestowe VIC 3106
Phone: 03 9841 7189
Mob:

Airport: Melbourne (MEL)
For 43 years I lived all over Australian and this gave me the opportunity to gain a broad knowledge of the Cat Fancy in several States. Having hosted many judges from all over the world it made me realise what a close community we really are and the sharing of ideas has been invaluable. I have judged many times in every State of Australia and overseas which has allowed me keep up with many old and valued friends in the Cat Fancy and to see first–hand the many new breeds recognised in the USA. Among other achievements for the Cat Fancy are Founding Presidents Adelaide Shorthair Cat Club SA, Royal Sacred Siamese Cat Club Vic and organiser of breed workshops for FCCV Judges Association. Judges Examiner, training, tests and examinations for FASA, Hong Kong Cat Council, Philippines Longhaired Cat Fanciers. Judged in all States of Australia and International assignments; USA, New Zealand, Philippines, Hong Kong, Malaysia, Singapore, South Africa and Bermuda.

BREEDING – Prefix AZADIA and bred Seal Point Siamese, Abyssinians. Also owned and exhibited Burmese, British Shorthair and Cornish Rex.

INTERNATIONAL ASSIGNMENTS
Hong Kong, Philippines, Malaysia, Singapore, New Zealand, South Africa and the United States