Go Back
Geoffrey Dumigan ~ QFA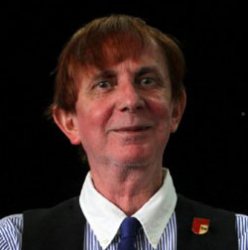 ACF Panel: 1990 (Group 2 & 3) 1993 ALL BREEDS
International: Yes
29 Redfern Street
Woolloongabba QLD 4102
Phone: 07 3891 1243 (h) 07 3223 8817
Mob:

Airport: Brisbane (BNE)

Geoffrey entered the cat fancy in the early 1970's with his first Blue Point Siamese. His prefix Apocalypse was granted in early 1970's and he bred Siamese, Burmese and Abyssinian's which he exhibited with success on the show bench. Geoffrey's other breed interests include Cornish and Devon Rex.

Geoffrey gained his All Shorthair (Groups 2 & 3) judge's licence with QFA Inc in 1978 followed by his Longhair (Group 1) licence in 1991 also with QFA Inc. and has judged in all States and Territories of Australia as well as NZ, Finland, Austria, the UK, the Czech Republic and Malaysia. In 2011 Geoffrey judged in South Africa and the Philippines.

Geoffrey has previously held many positions in the cat fancy including President, Vice President and Treasurer of QFA Inc and Vice–President of ACF Inc.

Geoffrey works for the Department of Veterans' Affairs as the Quality Assurance Manager for Income Support in Queensland. His hobbies include collecting antiques, cooking and travel.
INTERNATIONAL ASSIGNMENTS
1996 New Zealand, 1999 Finland, Austria, 2000 Malaysia, UK, 2004 Czech Republic, UK, 2011, South Africa, Philippines.